Cloud computing, often referred to as simply "the cloud," is the delivery of on-demand computing resources—everything from applications to data centers—over the Internet on a pay-for-use basis.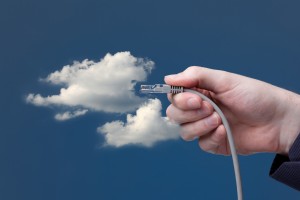 Huffington Post | Anuj Gupta
Cloud computing finds its origin in the need of advanced computing infrastructure by people and organization which can be shared among them. The cloud came as a solution. It is the practice of using a network of remote Computing devices (servers) hosted on the Internet to store, manage, and process data, rather than a local server or a personal computer. Read More.